When the silver haze of summer heat disappears, Monaco comes alive with a fresh new palette of dazzling colors, cloudless blue skies and an energizing crisp breeze that will make you want to take advantage of an exciting range of seasonal activities.
One of the joys of the Principality's gentle climate is dining al fresco year-round, and there's no better place for a leisurely lunch at chef Alain Ducasse's recently-opened restaurant, ÔMER at the Hôtel de Paris Monte-Carlo, a veritable urban oasis. The sea-facing exotic garden, designed by renowned landscape artist, Jean Mus, is a sub-tropical Eden of flowering succulents, citrus and pomegranate trees, with secret corners for private tables. "I always use whatever nature provides locally," says Mr. Ducasse, whose dishes range from baby calamari and stuffed vine leaves to boquerones and Lebanese-style Kibdeh bi sumac chicken livers with hummus.  Add to that ÔMER's Circle of Wine: a menu of over 1,000 selections from the celebrated cellar of the Hôtel de Paris Monte-Carlo offering rare vintages from every corner of the Mediterranean.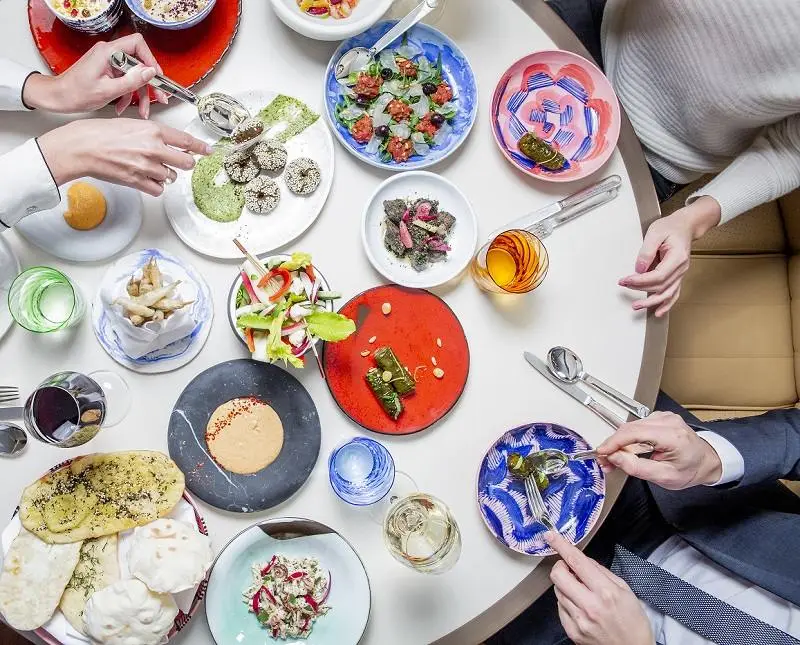 Come the end of September, the world spotlight is on the Port Hercule where the international entrepreneurial crowd flocks to the 4-day annual Monaco Yacht Show (September 25-28), a stupendous showcase of the latest high-tech floating palaces and James Bond-inspired boat toys and tenders, featuring over 125 plush superyachts and launches of newly-designed models.  
It's never too early to start your Christmas shopping and the new One Monte-Carlo, off the Casino Square, is the inevitable place for fashion lovers.  This sleekly contemporary Deco-inspired complex designed by Rogers Stirk Harbour & Partners, now houses 39 of the post prestigious designer boutiques, including a new Prada store for men and women with exclusive one-off items. You can stroll through the lush garden walkways to window shop, visit the 3-storey Louis Vuitton boutique, or browse through the vast selection of watches and jewelry, with brands from Richard Mille and Hublot to Chaumet and Chopard.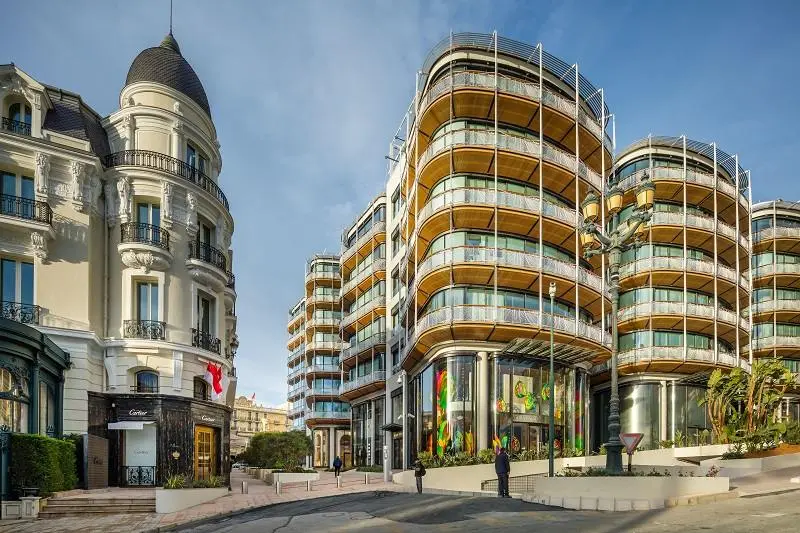 Down by the sea in Larvotto, at the Blue Bay at Monte Carlo Bay Hotel & Resort, Michelin-starred chef Marcel Ravin dishes up tantalizing flavors from his native turf in Martinique with refined Mediterranean dishes. The latest menu includes suckling pig cooked in wild herbs with creole-style vegetables, blue lobster with a touch of West Indian spices, and sea bass gravalax with island-grown mandja olive oil and avocado.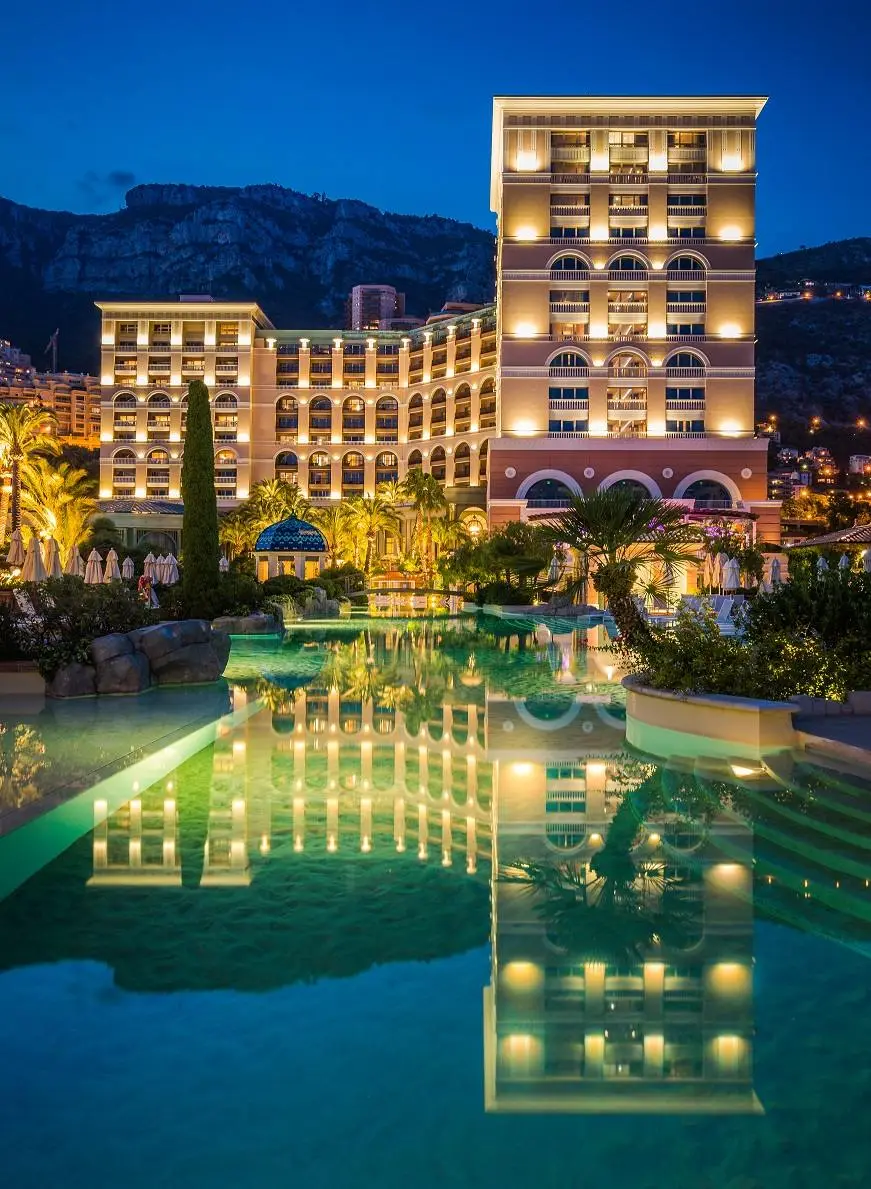 While most northern cities are experience their first snowfall, the Principality heats up with the Monte-Carlo Jazz Festival (November 16-December 1), featuring an international line-up of artists from jazz legends Herbie Hancock and Ibrahim Maalouf to American jazz funk Snarky Puppy and Spanish flamenco guitarist and composer extraordinaire, Vicente Amigo, performing in the rococo splendor of the famous Garnier Opéra de Monte-Carlo.
For a taste of the timeless elegance of the Belle Époque landmark, Hotel Hermitage Monte-Carlo, don't miss Sunday brunch in the exquisite winter garden, under the dome created by Gustave Eiffel.  Among the many festive offerings at Christmas, children will enjoy the afternoon workshops with creative activities and delicious pastries and savory snacks, or a hot chocolate in the cozy wooden chalet on the Beaumarchais Square.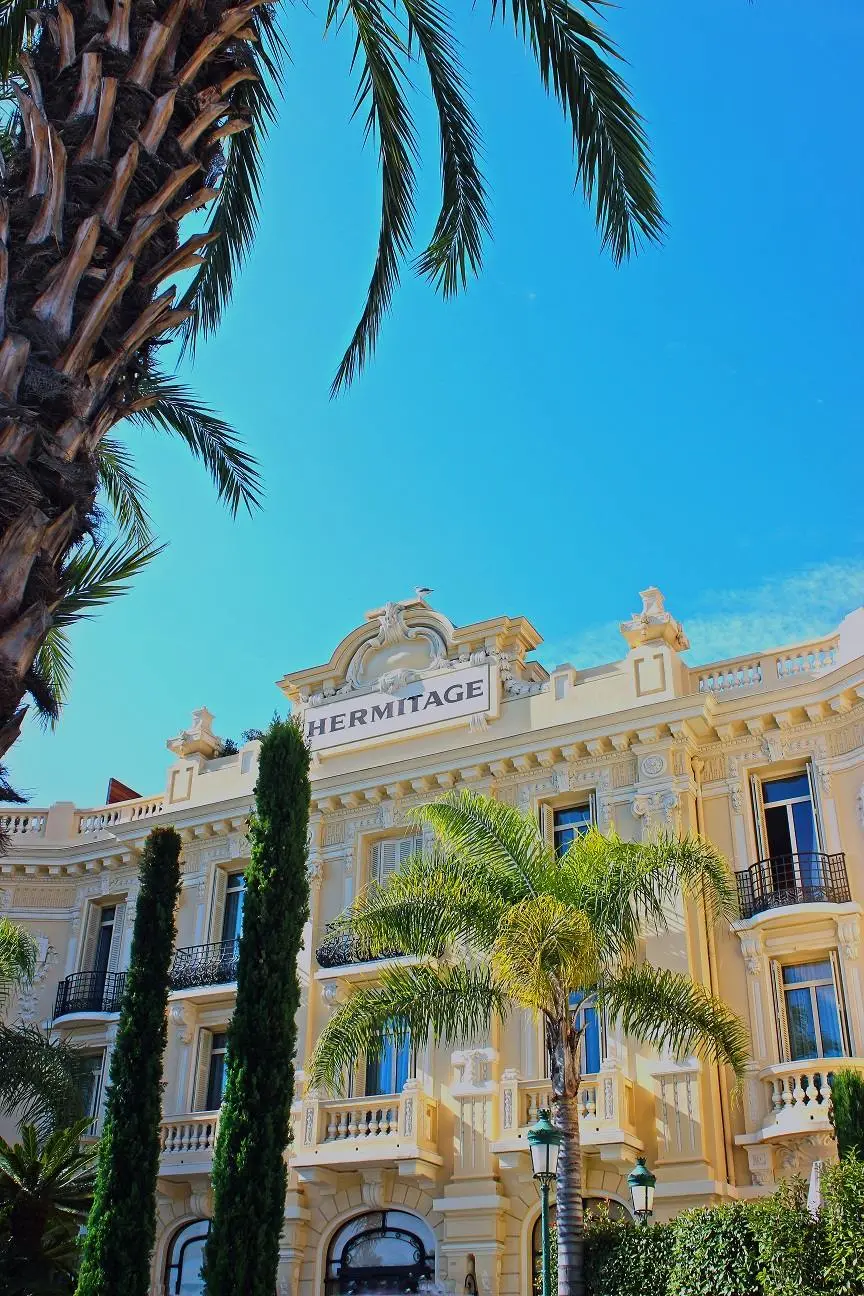 Whether you choose to dine at the special Christmas or New Year's meals at Le Train Bleu or Le Salon Rose, surrounded by the exceptional setting of the Opera de Monte-Carlo Building—or at the lively Café de Paris Monte-Carlo Brasserie for a week-long traditional menu with all the trimmings—the warm exuberance of winter holidays in Monaco outshines the allure of frost-bitten toes and wind chill. Leave your gloves and parkas at home and go for the Monte-Carlo glow of unmitigated glamor.