If you love meat, you'll adore IMPOSSIBLE™ Foods' meat. It's as irresistible as meat but 100% made with plants—backed by a 5-year quest to make food that will please even hardcore carnivores.
At Galaxy Macau™, our chefs get creative to surprise you with mouth-watering dishes that feature IMPOSSIBLE meats. No animals, no compromise!
Location:
For reservations and enquiries: +853 8883 2221
---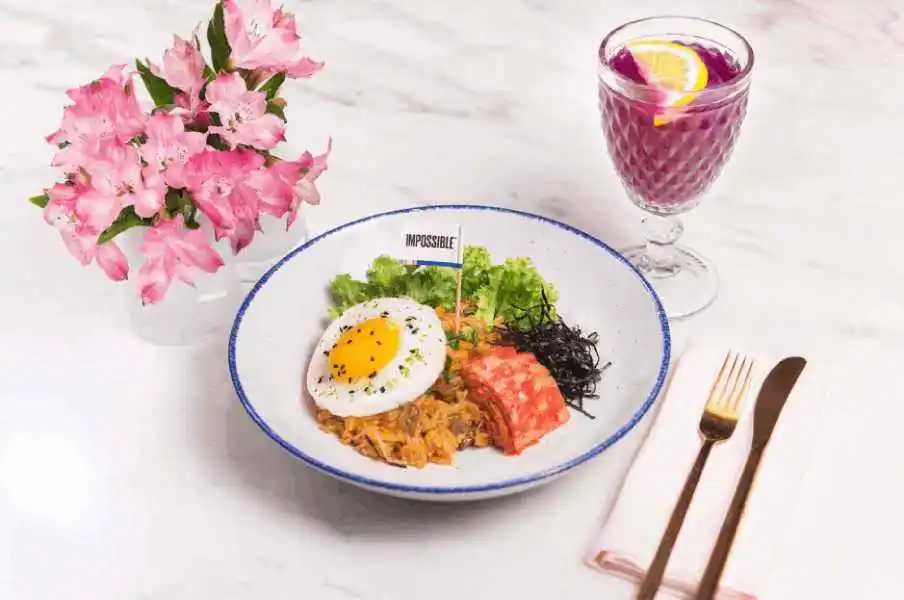 IMPOSSIBLE Chili Cheese Tater Tots | MOP 78
Hearty, delicious ragout and guacamole with the crunchy potato snacks
IMPOSSIBLE 853 Burger|​MOP158
The plant-based IMPOSSIBLE burger with a Macanese twist.
IMPOSSIBLE Kimchi Fried Rice | MOP 128
Take comfort in this Korean classic with sunny side up and nori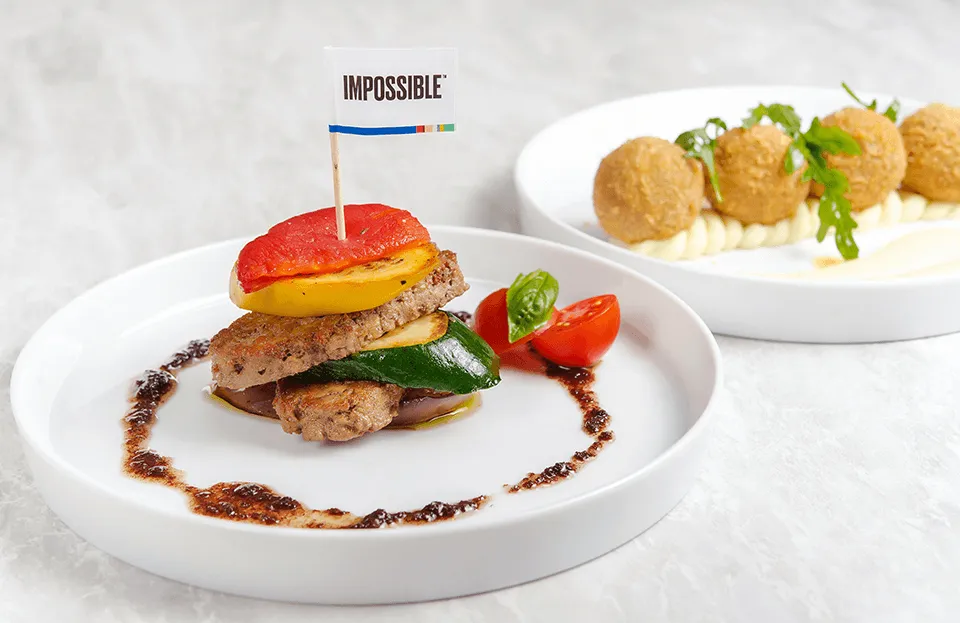 IMPOSSIBLE Chipotle Croquettes|MOP98
"Meatballs" flavored with exotic Mexican spices, served with a velvety potato purée and smoky chipotle mayo.
 
IMPOSSIBLE Vegetable Millefeuille|MOP128
Traditional "meat" patties with herbs served with a wholesome, fresh and tasty Mediterranean-style grilled vegetables and black olive sauce.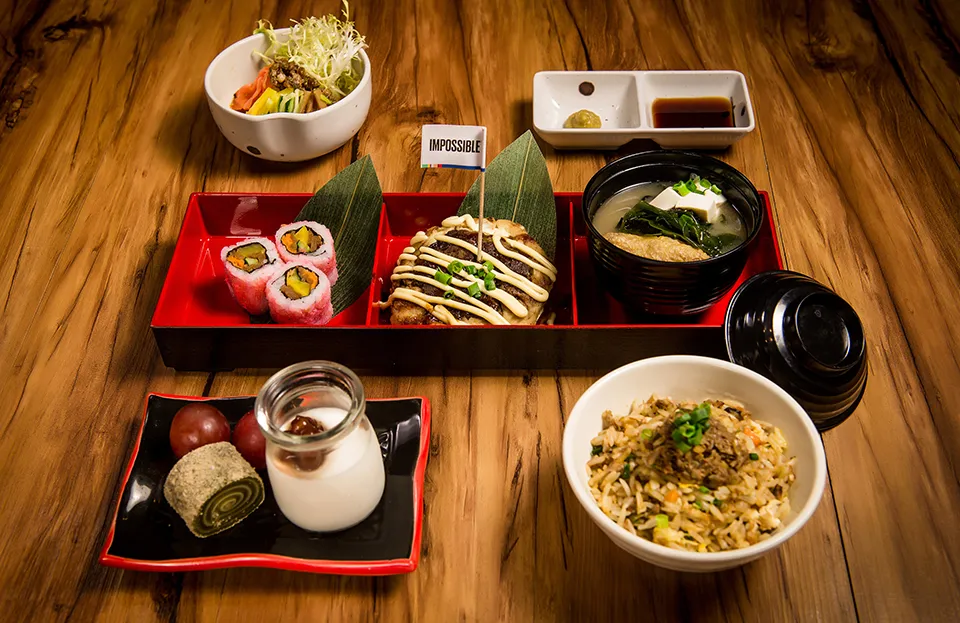 IMPOSSIBLE Special Set Menu|MOP248
IMPOSSIBLE Soboro Meat & Pumpkin Salad
Go meat-free and try this refreshing vegetarian salad packed with vitamins and minerals. 
Garlic Fried Rice with IMPOSSIBLE Beef and Nori Salt
Japanese rice is fried with vegetarian beef, garlic and nori salt until fragrant and golden. 
IMPOSSIBLE Okonomiyaki | MOP128 (a la carte)
This traditional savory Japanese pancake is made with the addition of IMPOSSIBLE meat, topped with bonito fish flakes and a sweet brown sauce.