Autumn is the fashion industry's rebirth, when the clock turns back to zero and sparkly new ideas — or trends, if you will — suddenly seem right at the forefront of our consciousness. Florals? Why not. Patterned 1980s-style dresses? But of course. September is fashion's beginning: a time for ideas, when you have a new swish in your step and a new bag on your arm. And the best place to create the blueprint for this dazzling you is in The Promenade Shops at Galaxy Macau™, where you will find boutiques from some of the most illustrious brands in the world, including Louis Vuitton, Saint Laurent, Gucci, Fendi, Bottega Veneta, Dior, Loewe, Prada,  Celine, Maison Margiela, Roberto Cavalli, Stella McCartney, Thom Browne, Alaïa, Balmain, Calvin Klein, Moschino and more. So bid goodbye to lying on poolside and drinking rosé, and say hello to a new season, full of people to see and adventures to have. And most of all, new trends to wear. Here are some of our favorites:
Seventies Style
The knee-high boots, the long flowing locks, the structured tweed skirts, the tan capes, the nascent feminism: Paris in the 1970s was a sartorial and cultural high point of the last century, and this winter we'll all be dipping our toes in that deliciously glossy era once more. Want to try it at home? Think bourgeois-luxe pieces such as silk blouses, foulards, sensible skirts, printed coats and neat little blazers. At the A/W19 collections, there were gold buttons galore, chunky bronze necklaces and the occasional hint of leopard print — and lots of leather knee-high boots. There were thick wool dresses cinched in at the waist and embroidered blouses that are crying out for a bit of Joni Mitchell. Now all you need is a ticket to Paris…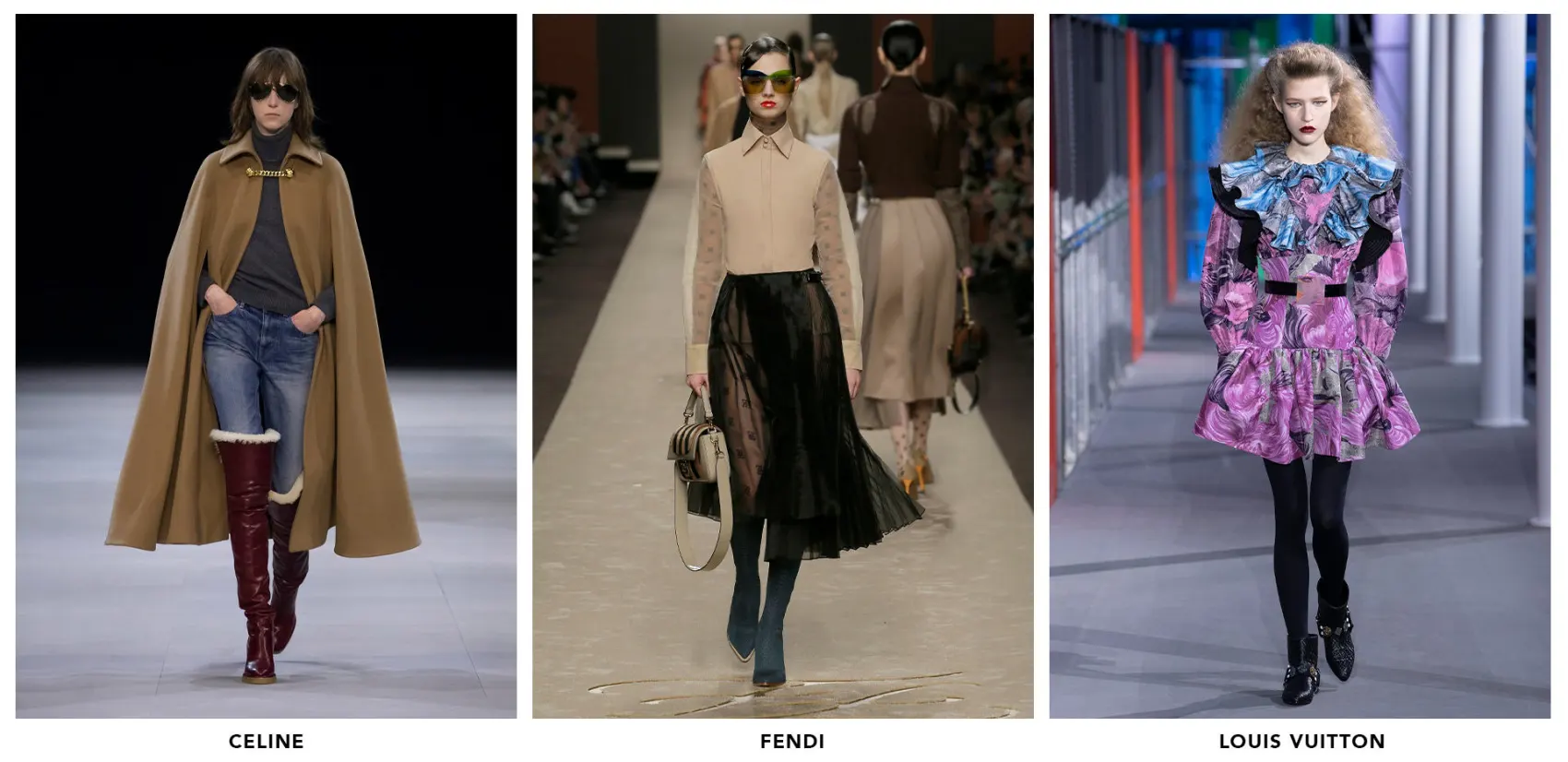 Color Me Cool
Pah, just because summer gets all the hot weather doesn't mean it also gets to keep all the jazzy colors to itself. Because this winter, fashion is ditching black, navy and cream and swapping it for neon pink, canary yellow and mint green. Such was the color madness that designer after designer succeeded in convincing a front row of beige and black-clad fashion journalists that tomato red, acid yellow and jade green was just their thing. How to wear it? Saturated colour worn head to toe—boring hues (and wallflowers) need not apply.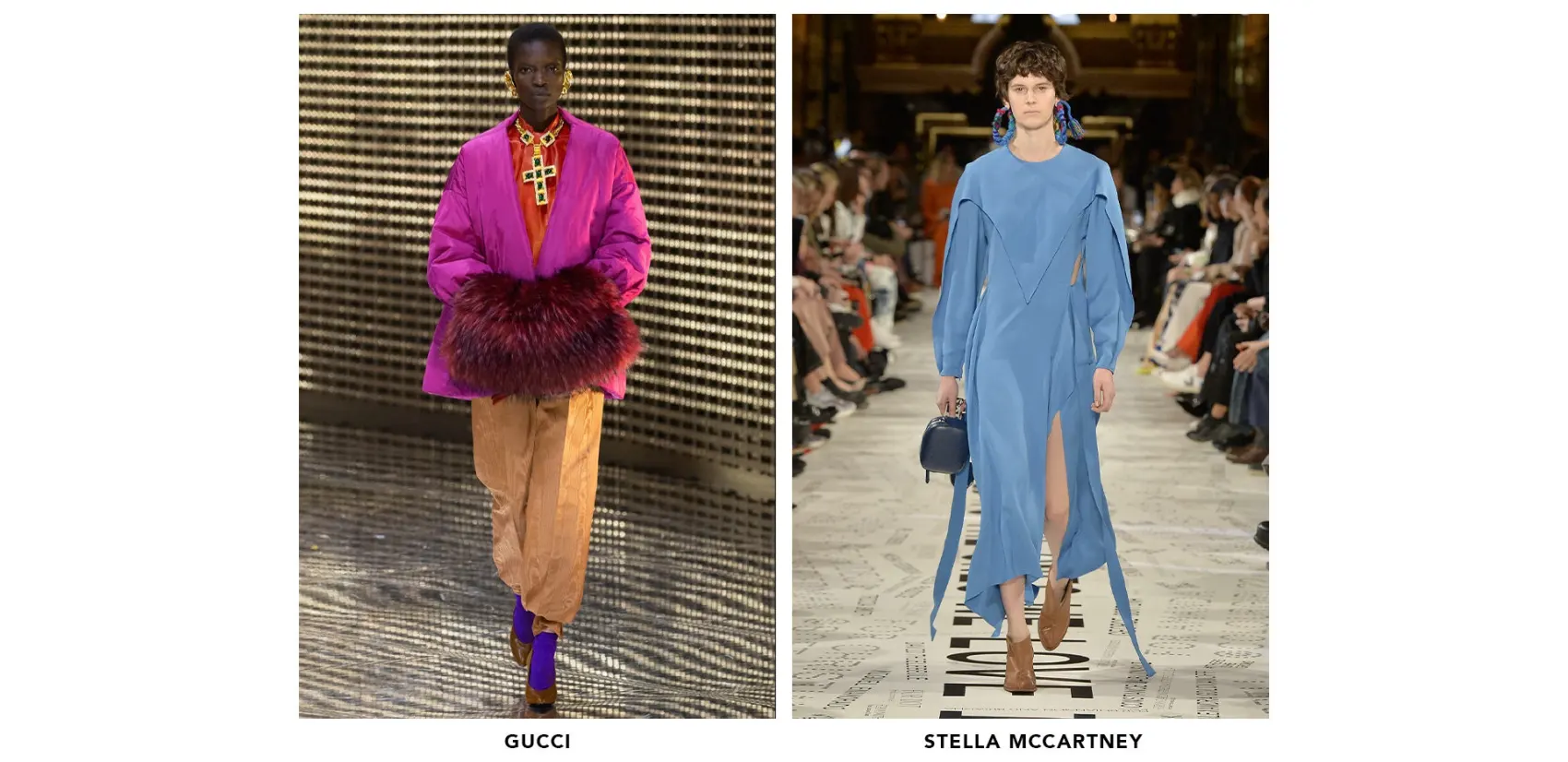 Hard Shoulder
So, when we said the 1970s were back, we should have added that its naughtier more attention-seeking younger sister, the 1980s, was following hot on its heels. The quickest way to make your autumn look instantly on trend. Clashing prints and shoulder pads so mighty even the cast of Working Girl would be a little jealous. Look to Loewe for the color palette and to Saint Laurent for shoulder inspiration, thanks to their ultra-chic models, who looked like a bio-engineered femme fatale Rachael in Blade Runner.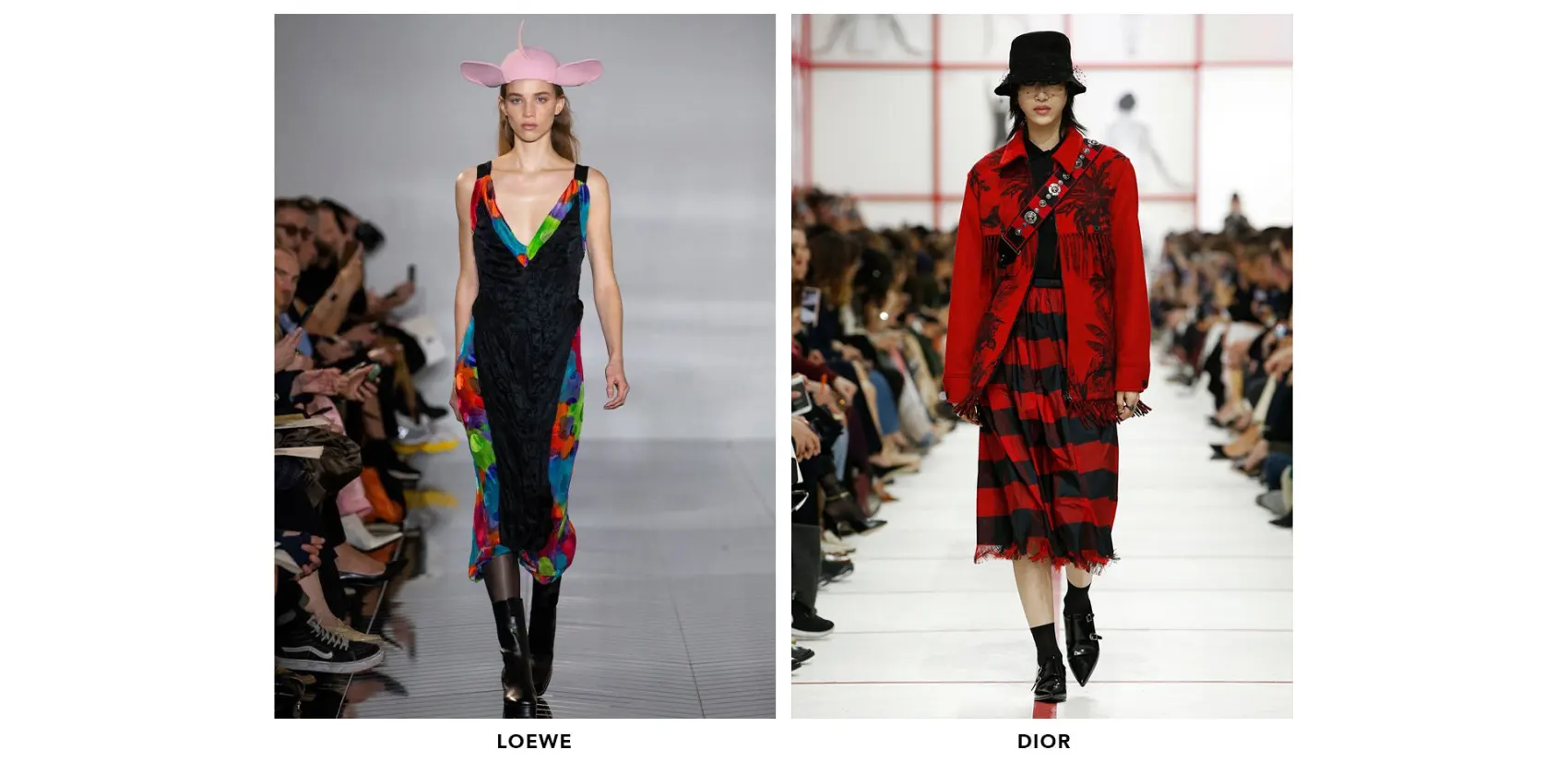 Flower Power
'Florals for spring? Ground-breaking.' But turn the seasons on their head and the famous Devil Wears Prada line no longer works. Because florals for winter? We love it. Romantic feeling was everywhere on the autumn winter catwalks, as florals rose to the fore once again, although this time printed on a black background to give it a darker and arguably sexier winter feel. Roses in particular were everywhere, splashed in pink, yellow, red and lilac — a neat antidote to too many seasons of micro-florals.